HostGator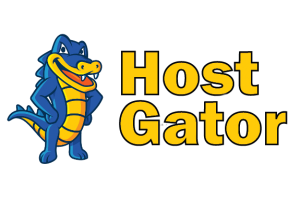 Complete Hosting Offering
Affordable Pricing
HostGator Review: USAs Number one Hosting site is here to pull you out of all your hosting woes. Within Five years theyve established a firm ground in the hosting space courtesy their customer satisfaction levels which are way higher compared to other companies.
HostGator WebHosting:
HostGator.com, LLC is a world leading provider of shared, reseller, and dedicated web hosting. Privately held and based in Houston, Texas, the company was founded in 2002 by current President and CEO Brent Oxley, who started the company from his dorm room at Florida Atlantic University. Since then, HostGator has grown from a small hosting company with just three servers into a world leading and industry recognized hosting provider with more than 7,000 servers under management. The over two million domains hosted by HostGator make up approximately 1% of the worlds Internet traffic.
As a technology and product innovator, HostGator is able to provide its more than 150,000 customers with innovative products and services designed to complement their existing businesses. HostGator serves customers ranging from individual freelancers to Fortune 500 companies in more than 170 countries.
Because of the nature of reseller hosting, HostGator customers are frequently web designers and or developers who have chosen to provide hosting services to their clients. Businesses of all sizes and shapes frequently make use of HostGators affordable, but still powerful shared, reseller, and dedicated hosting services. Customers range from complete novices to computer and technology experts.
In 2008, HostGator was recognized by Inc. Magazine as one of the fastest growing private companies in America. According to Inc. Magazine, HostGator is the 21st fastest growing private company in America, the second fastest growing private company in the business services sector, and the fastest growing private company in Texas.