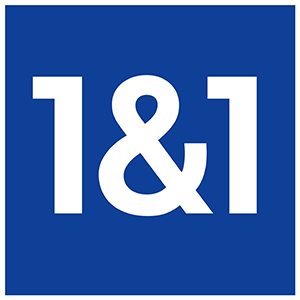 1and1 Review: 1and1.com, is a seriously excellent host for hosting sites, both personal and commercial. Their Mission statement says it all:
To provide an optimal internet presence for private users and SMBs by offering a complete range of innovative, high quality web hosting solutions at affordable prices. Since the company was founded the company has been dedicated to one common goal: complete customer satisfaction.
Affordable prices, greater scalability with advanced datacenters make them the best hosts to reach out for to fulfill your data requirements.
1&1 USA – Wide Range of Affordable Products
1&1 USA is the largest web host in the world at present with almost 10 million customers. Based in Lenexa, Kansas, this company provides excellent shared hosting facilities to customers who need their websites to function at all times.  1&1 USA puts a lot of money (more than $25 million) and manpower into ensuring that its hosting services are available at all times. This company offers shared hosting packages based on Linux or Windows.
Affordable Packages
The cheapest 1&1 hosting package comes for $3.99 per month and it consists of 10GB web space in addition to unlimited bandwidth. The Home hosting package from this company offers 150GB web space at $6.99 per month after the initial 6 months which are free of cost. The business hosting package costs $9.99 per month after the first 6 months which are free and it includes 250GB web space. The Web developer package is the most costly one at $9.99 for the first six months and $19.99 per month after that. It offers 300GB of web space. All packages come with free private domain registration (up to 5 different domains), ftp account, Firewall Protection as well as multiple domains and subdomains.
What is unusual about this company is that its pricing does not contain any hidden costs such as high renewal rates. Its communication regarding prices is very simple and clear. 1&1 USA customers can easily scale their packages up or down depending on their needs. This can be done from the control panel itself. The company offers a 90 day money back guarantee; the length of this period ensures that customers have ample time to decide whether they want to continue with the service or not. In fact, very few shared hosts offer such a long guarantee period.
Reliable
1&1 USA maintains around 70,000 servers at present and each server has a data connection of 100 Mbit. This means that downtime is practically non-existent. In addition, sites that are hosted on these servers load very quickly and without any errors. There are very few web hosting companies that can match the reliability of 1&1 USA. 1&1 USA maintains servers in the US and Europe in highly secure facilities. The servers are maintained in extremely secure locations where they are protected from physical or electronic harm, rendering them immune to any external factors that can disrupt operations. Clients of 1&1 USA have access to external connectivity exceeding 30 Gbit. This ensures that visitors can reach their websites very easily.
This company also offers 24×7 tech support so that customers can get all the help they need for any problem. Tech support is available via phone (a toll free number or email.
Easy to Use
1&1 USA offers a great many useful features in each hosting plan. It is possible for small and medium sized businesses to design and maintain a high quality website with a great deal of ease. People who have no prior experience doing web development can easily use this service to get their website online. There are plenty of site templates which are sorted out according to their suitability for specific business types. This ensures that customers can easily find a site template to customize. In fact, the templates are so good that customization generally takes very little effort, even for a novice.
Summary
In conclusion, 1&1 USA is the popular choice for shared web hosting for many businesses all over the world because it offers superior features at a very attractive price. People can easily find hosting packages that suit their needs so that they get the best possible value for money.