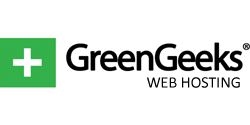 GreenGeeks Review:
GreenGeeks is an award winning host that offers efficient green solutions in the hosting space. With the basic plan starting at $ 6.95 with unlimited storage space and bandwidth, GreenGeeks offers you a slew of additional features at the given pricing. They provide 100% eco friendly hosting summed up with efficient customer support.
Alert: Get a $25 Discount when you Use the Coupon Code hostwisely25 While signing up with GreenGeeks.
GreenGeeks Blurb:
The Green Geeks management team has over 40 years of experience in providing high quality, affordable web site hosting. Your account will utilize only the best of breed server hardware, the most dependable network providers and the most up to date software programs available anywhere on the internet. In addition your Green Geeks account will have a positive energy footprint on the environment as we replace, with wind power credits, 3 times the amount of energy your web site will use.
Full Review:
One of the most important emerging issues pertaining to business is energy efficiency. It is both an important social issue that many customers concern themselves with and an issue that could potentially save businesses cash in the grand scheme of things.
This idea of energy efficiency extends to the realm of web hosting. GreenGeeks is one of the most prominent web hosts that provide energy-efficient web hosting for businesses to use.
GreenGeeks does more than to simply create zero carbon emissions or to use just renewable energy to power their servers; they have a unique commitment to returning their energy consumption threefold to the local electrical grid by specializing in renewable energy production.
Couple this unique socially responsible ideology with reliable hosting, and you have a web hosting provider capable of providing green web hosting that works independently of any electrical grid.
Pros/Cons
GreenGeeks offers a variety of hosting plans designed to meet the needs of different customers. Understanding the qualities common to both GreenGeeks packages and their services will make it easier to understand why you should choose them as your web hosting provider.
Just keep in mind that not every one of the following pros and cons apply to every plan or service GreenGeeks provides. You should always inspect the details of prospective hosting plans before you purchase them.
Pros:
Green Web Hosting – Unique to GreenGeeks is their guarantee to generate three times the power they consume. They send this power back to the local electrical grid, which results in reduced maintenance costs and a cleaner business conscience.
Friendly Customer Service – GreenGeeks was founded as a small start-up focusing on green technology with a smile. They've maintained this philosophy by keeping their customer service as friendly to you as their servers are to the environment.
Online Community – Another unique quality of GreenGeeks is the widespread online community of customers that exists. From discussing questions to helping another customer find an answer to questions they might have, GreenGeeks ensures that you will always be able to readily find the information you need.
Top-Notch Security – While some hosts skip on their security, GreenGeeks only provides the highest level of security. This provides a web hosting environment that is safe from both digital and physical intrusion, which in turn means that your data and the data of your customers is far safer than with some hosts.
Additional Features – GreenGeeks understands that customers have unique needs. Their website may require more power, services like SSL certificates, domain registration and more. this is why they specialize in providing enough additional features to ensure that your hosting experience is a complete one.
Cons:
Frequent Attacks – The need for GreenGeeks to reinforce their security came about as a result of frequent digital attacks on their servers. While your web server is unlikely to be breached, your website may be more prone to downtime during occasions when the incidence of hacking attacks is highest.
Spotty Support – Though GreenGeeks does provide excellent support when you call or communicate with a real person, their chat support tends to be lackluster. Representatives in online chat may advise you to "wait until you can call", which may not be a satisfactory solution.
Packages
GreenGeeks offers four different hosting packages. Each is constructed to meet the needs of different types of customers and businesses interested in reliable, environmentally friendly hosting.
Those packages are: shared, reseller, VPS and dedicated hosting.
The Web Hosting Plan
GreenGeeks provides a simple "Web Hosting Plan" for individuals and businesses needing just the basics of web hosting. This plan utilizes a shared hosting environment, but the price, reliability and site management tools that come with it makes it fairly competitive.
The best part is that GreenGeeks offers unlimited storage and bandwidth transfer, a free domain name, free marketing tools and unlimited domains on just one hosting account. This allows you to experiment with web hosting and familiarize yourself with it.
This plan is ideal for businesses and individuals seeking a small hosting package that is affordable and offers a robust set of features.
Reseller Hosting
For businesses that deal with clients needing websites, web design and other virtual real estate, it becomes necessary to be able to provide web hosting. GreenGeeks makes it possible for these types of businesses to provide full hosting services without the need to take care of all the logistics of hosting.
Reseller hosting is available in five different forms. Each one includes unlimited cPanel accounts, which means that the only difference between these plans is the amount of resources they allocate.
GreenGeeks's reseller hosting is prefect for businesses that require green web hosting for clients with full support.
VPS Hosting
GreenGeeks provides an option for customers seeking hosting that falls between shared and dedicated hosting in terms of robustness: VPS hosting.
The unique trait about these packages is that they tend to be more powerful than the competition with a price that is incredibly reasonable.
The five plans of VPS hosting allow for between 25 and 125 GB of storage, 1 to 8 GB of RAM, and 1 to 3 TB of bandwidth transfer each month. Each plan comes standard with Intel quad-core processors and WHM or cPanel hosting.
The biggest advantage of GreenGeeks's VPS hosting are the extra options they provide free of charge. They provide you with things such as free WHM and cPanel licenses, free nightly backups and free migration services.
If you're looking to upgrade from a shared hosting plan or you simply want to try a VPS host arrangement with less hassle, then GreenGeeks is the way to go.
Dedicated Hosting
The last set of plans is the most robust. GreenGeeks offers dedicated hosting designed to meet the needs of even the largest corporations while staying environmentally friendly.
There are four dedicated hosting plans available from GreenGeeks. The amount of processing power, RAM and permanent storage differs among the plans while still giving you access to 5 unique, non-blacklisted IPs and 10 TB of monthly data transfer.
The unique quality about GreenGeeks is that they won't try to make you pay for more than you need. Their team is more than happy to help you decide what dedicated hosting package will work for your website with just one simple call.
Features
Environmentally Friendly Hosting
Convenient Hosting Solutions
Friendly Support Staff
Reliable Servers
Robust Security Measures
30-Day Money-Back Guarantee
Additional Services
GreenGeeks offers numerous services designed to complement their hosting plans.
Some of those services include:
Domain Registration
SSL Certificates
App Hosting
Marketing Tools
Managed Hosting
They do not, however, directly offer things like web design and SEO. They will redirect customers to partners that specialize in doing these things.
Specialties
The largest draw of GreenGeeks is their specialization in green web hosting. This allows them to make their customers more environmentally friendly while providing a reliable way to power servers that exists independently of the local power grid.
The other major specialty of GreenGeeks is to provide high-quality, reliable hosting at a price that stays extremely competitive with other web hosting companies. Their customer-friendly attitude makes them the perfect choice for customers who want a web host that cares about their businesses and their needs.
Data Centers
GreenGeeks has engineered their data centers with scalability, reliability, security and environmental friendliness in mind. They each have a robust network infrastructure backed by top-of-the-line Cisco hardware. Even their hardware is of the highest standards to the websites of customers are accessible.
GreenGeeks currently has three data centers. They are located in:
Chicago, United States
Phoenix, United States
Toronto, Canada
A fourth data center is set to open soon in Amsterdam, Netherlands. This will expand the accessibility of GreenGeeks's renewable hosting to businesses around the world when it opens.
Company
GreenGeeks was started in 2008 as a small start-up business with a focus on environmentally friendly technology. They have successfully become one of the largest providers of green hosting by continuing to promote renewable energy sources, efficient server hardware and happy customers with their practices.
They currently have more than 35,000 customers and host more than 300,000 websites. These figures are expected to grow substantially as green hosting becomes more prominent in the minds of both business owners and the customers of these businesses.
Customer Support
You can contact GreenGeeks hosting customer support by:
Emailing [email protected].
Utilizing the live chat on GreenGeeks.com.
Calling 1-877-326-7483 or 1-310-496-8946.
Live chat and email are available 24 hours, 7 days a week. Telephone support is available from 9 AM to 12 AM EST Monday through Friday, and 9 AM to 8 PM EST Saturday and Sunday.
Guarantee + Cancellation
GreenGeeks provides two guarantees to all customers: a 30-day money-back guarantee and a "300 percent" guarantee.
The 30-day money-back guarantee allows you to cancel your hosting at any time for a refund. You may start this process by contacting customer support.
The "300 percent" guarantee refers to GreenGeeks's promise to return 300 percent of the energy used by your website to the local electrical grid.
You may cancel GreenGeeks hosting at any time by contacting GreenGeeks's customer support or sales. You may be asked for additional verification to ensure that you are the owner of the website you are trying to cancel.