SiteGround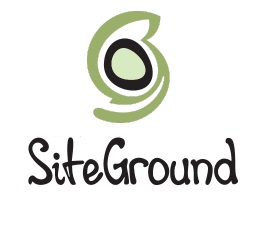 Reliable Hosting
Technical Staff
Compelling Hardware
SiteGround Review: SiteGround provides you with the right kind of arsenal to enhance our hosting as well as web design experience. It provides a host of open source web design tools and sum that up to excellent hosting packages, make SiteGround a very reliable host.
Many hosts focus on supplying a wide variety of services or top-tier services designed to meet the needs of high-security clients like hospitals and large corporations. Seldom do web hosts make it affordable for all types of people to have the highest quality of service.
This is exactly what SiteGround does. They provide shared, cloud and dedicated hosting with competitive prices and professional features that you would expect with a much larger price tag attached.
Couple this with their award-winning support, ability to create customized solutions and their expertise in hosting open-source frameworks to see just how powerful SiteGround truly is.
Pros/Cons
Understanding the features and drawbacks of SiteGround is imperative to ensuring that you're able to select a hosting provider that fulfills the needs of your website.
Keep in mind that the pros and cons listed below are only a brief overview. They may not apply to all packages or features provided by SiteGround.
Pros
Compelling Hardware – The servers are SiteGround are engineered from the finest components. They use cutting-edge technology to provide the most powerful solutions while employing the economics of scale to keep the costs to you down.
Extra Features – SiteGround specializes in everything from domain registration to providing PCI-compliant hosting. They work to make it possible for you to acquire everything you might need for your website in one place.
High Reliability – SiteGround guarantees that your website will be accessible at least 99.9% of the time. This equates to only a small fraction of the month where your website will be inaccessible due to maintenance.
Open-Source Expertise –Special attention has been given to SiteGround's servers. They are configured and optimized for open-source frameworks like Joomla and WordPress, which means that you can have a dynamic website that's easy it manage and even easier it access.
Support for Multiple Languages – SiteGround provides Perl, PHP and MySQL functionality in all their hosting packages. Other solutions may be available depending upon the type of hosting you choose.
Cons
A Lack of Information – While SiteGround does have a knowledge base,e a forum and a help desk, users have reported that they were unable to obtain an answer to some of their questions. These questions seemed to be more technical in nature, as they pertained to things like the Apache modules running on shared hosting plans.
Occasional Downtime – Some users report that their websites are consistently inaccessible at the same time of the month. This may occur during the day, which means that customers are unable to access their website for period of a few minutes at a time.
Slow Support – Though SiteGround's support seems to generally resolve most supports tickets that are opened, some users have reported that the support process may be prolonged.
Packages
SiteGround has the basic hosting packages that you would expect in addition to WordPress and Joomla hosting. This combination makes them ideal for businesses small and large with plenty of resources of medium businesses to use.
Let's take a closer look at each of SiteGround's hosting packages.
Shared Hosting
SiteGround gives you a choice between three different shared hosting options. These options are labeled with suggested traffic amounts, which is something that many web hosting providers fail to indicate until after you have used all your available resources and your site has been suspended.
The other major difference between each package is the inclusion of extra features. The StartUp package provides the basics, GrowBig provides priority technical support and a 1-year SSL certificate, and the GoGeek provides extra features like PCI compliance.
SiteGround's shared hosting is ideal for individuals, small businesses and medium businesses that do not rely on dynamic content or resource-intensive processes.
Cloud Hosting
Another promising feature of SiteGround hosting is the replacement of VPS hosting with cloud hosting. This is ideal for businesses seeking to have scalability and robust resources without the desire to pay for extra resources that may never be used.
There are four different options for cloud hosting: Entry, Business, Business Plus and Enterprise. The amount of resources each option includes is the primary difference between them.
This type of hosting is ideal for businesses planning to grow or medium to large businesses desiring a more robust hosting solution for their current website.
Dedicated Hosting
SiteGround's dedicated hosting is managed, which is a marked departure from most other web hosts. You obtain a large amount of processing power, memory and storage for an extremely competitive price.
This hosting is ideal for large businesses with an extremely large customer base. These solutions can reduce your web hosting costs to less than a penny for every dollar you earn.
Reseller Hosting
Web designers, developers and other businesses that deal with the long-term care of their clients' websites have a need for hosting that comes with customer support. SiteGround provides this in the very attractive form of their reseller hosting.
The best part is that you can scale your account as you need more resources. You do not need to purchase a fixed plan like many other web hosting providers require you to do.
When you find yourself needs more, you can purchase more reseller credits.
WordPress and Joomla hosting
Although not unique to SiteGround, they do specialize in providing businesses and individuals with WordPress and Joomla hosting. These packages are designed similarly to shared hosting while providing a new level of server optimization and extra features that may not be available with other hosting packages.
These hosting plans come in a similar form to the shared hosting plans. There are three levels for both types of hosting, which makes it easy to pick the package you need.
If you deal with multiple WordPress or Joomla websites, or you just need something that works, then this type of hosting is probably best for you.
Additional Services
SiteGround provides additional services that complement regular hosting. These are designed to do everything form keeping your site running without interruption to providing an extra layer of security to your visitors.
Some of these services include:
Domain Registration
Additional Support
WordPress and Joomla Services
Email Hosting
Open-Source Tutorials
Specialties
SiteGround hosting specializes in providing a complete resource for everything individuals and small to large businesses need to host their websites. These resources are provided in one place with a high degree of reliability at competitive prices.
The other thing SiteGround specializes in is bringing open-source framework hosting to the types of people who use it the most. They provide hosting, themes and every other type of service a website using an open-source framework like Joomla or WordPress would need.
Data Centers
Unlike some hosts based centrally in the United States, SiteGround has three data centers strategically located around the world. Each data center has enterprise-class power redundancy, impressive physical security protocols and trained staff members constantly monitoring hardware and software to prevent catastrophic failure.
These data centers are located in:
Chicago, Illinois, United States
Amsterdam, Netherlands
Singapore, Singapore
Company
SiteGround is unique in that they were founded after the Dot Com Bubble in 2004. It was started by a small group of university students with big ideas about how they could made web hosting more friendly and useful for everyone, which included individuals and large corporations.
SiteGround currently has 200 employees. They service 320,000 domains. They process over 2,200 customer support requests each day, and they make sure that each request is handled by a real, live person.
This reliability and attention to the human aspect of hosting has led SiteGround to become one of the most popular web hosting companies on the Internet.
User Experience
An overwhelming amount of users have remarked that their experience with SiteGround was excellent. They state that their prices, reliability, robust servers and friendly customer service were amount the more attractive qualities of SiteGround.
Many users have also added that they chose to stay with SiteGround hosting after their new customer promotion may have expired.
The negative comments concerning SiteGround seem to be limited to minor downtime and problems with sluggish customer support. They do state that they received compensation and answers when the problems were not caused by the users themselves.
Customer Support
SiteGround maintains three avenues for customer support. You may use their live chat or call customer support at 1-866-605-2484 to receive an instant answer to your inquiries. You may also contact them using a support ticket for a reply within about 10 minutes.
Their customer support is open 24 hours a day, 7 days a week. Agents, while not always knowledgeable in specific areas, tend to work their hardest to provide you with an answer or to forward your question to someone better equipped to answer it.
Guarantees + Cancellation
SiteGround provides a 30-day money-back guarantee and a 99.9% uptime guarantee. Both of these guarantees may be redeemed by contacting customer support through the most appropriate means.
These guarantees are designed to give you credit or a complete refund for any dissatisfaction you may have with SiteGround's services.
In the case of the uptime guarantee, you must contact SiteGround when you notice that your website is down for more than it should be. You will then be reimbursed in relation to the amount of time that your website is down.
If you wish to cancel your hosting with SiteGround, then you may do so by contacting them in writing or by contacting customer support through the means mentioned above. The process may take a few days before any money is refunded to your account.